Tag archives for launch radio
Taking The City Movement is not just a group of organized ministries in the South West corner of Florida that travel from city to city performing at concerts, events or churches. No, they are a ministry dedicated to doing Gods will. Club Genesis has been in the making for some time now. Finally, the date is set and doors are ready to open October, 17th 2014.
The Launch will be hosted by Launch Radio's own DJ's.  DJ Marathon and DJ Godson. Expect miracles and deliverance. Christian artist from all over the state of Florida are expectedto be attending. From Miami, Orlando and far up as Jacksonville. So come join the celebration and come expecting miracles of deliverance.
For more info call Greg GReign 239-217-1388 or "E" 239-810-9596
About National Back To Church Sunday
Back to Church Sunday is a campaign strategically designed to help churches reach out and invite everyone to try church again. This powerful movement encourages church attendance by inspiring and empowering church members to invite their neighbors, friends and loved ones to a special Sunday service designed just for them.
In 2013, over 23,100 churches participated in this growing national movement and on average saw a 31% increase in their attendance on that day! This year we are praying for 30,000 churches to come together and bring spiritual renewal to their communities through Back to Church Sunday!
TMZ claims that the NFL never made enough effort to watch knockout video months earlier when the former Baltimore Ravens running back got off with two-game ban.
NEW YORK DAILY NEWS
Updated: Tuesday, September 9, 2014, 9:24 AM
In the latest twist involving shamed NFL star Ray Rice, TMZ reported early Tuesday that the NFL never reached out to the casino where the Pro Bowl running back assaulted his then-fiancée.
The league asked police for information in the case, but were rebuffed because it was an active investigation. The NFL could have gone to the Atlantic City hotel where the assault took place for the video, but TMZ said the league never asked.
This latest revelation comes just hours after TMZ Executive Producer Charles Latibeaudiere, speaking on Fox Sports 1 late Monday, claimed someone from the NFL – it's unclear who – visited the Atlantic City hotel where the assault took place and watched the shocking surveillance video.
"We have spoken to multiple sources at Revel Casino, which of course is now closed, but we've spoken to people who were working there at the time," Latibeaudiere said. "And we are assured that someone from the NFL — it wasn't Roger Goodell walking in, we know that — but there were people from the NFL who came and saw the video. So now the question becomes how much of that information got back to Roger Goodell, and did he ever see an actual copy of the video?"
Commissioner Roger Goodell indefinitely suspended Rice, the Baltimore Ravens and New Rochelle product, Monday after horrific footage of him knocking out then-fiancée Janay Palmer with a left hook hit the Web.
The Associated Press reported that the news organization was shown a longer video, that included audio, of the incident by a law enforcement official Monday night. In the higher-quality video, Rice and Palmer are heard shouting obscenities at each other. The AP reports that the video appears to show that Palmer spit in the face of Rice before he delivered the knock-out punch. Each hits the other in the video, according to the new report.Last month, Goodell suspended Rice for just two games after a different video surfaced that showed the three-time Pro-Bowl running back dragging an unconscious Palmer out of an Atlantic City casino elevator.
But confronted with the new footage obtained and published Monday by TMZ.com, which showed how Palmer was rendered unconscious that day, Goodell suspended Rice indefinitely and the Ravens cut him loose.
And TMZ's Harvey Levin claimed Monday night to have evidence that will, "in the best-case scenario," prove that the NFL was willfully ignorant of the surveillance video prior to Monday. "The NFL knew this surveillance video existed," Levin said on Washington D.C.'s, Fox 5.
"It almost feels like the NFL didn't want to know. The only reason all of this has happened today is that the NFL was backed into a corner because we put this video up."
Goodell, via his flack, insisted nobody in the NFL office had seen the shocking second video before — and indirectly blamed the office of acting Atlantic County Prosecutor James McClain.
"We requested from law enforcement any and all information about the incident, including the video from inside the elevator," NFL spokesman Greg Aiello said.
"That video was not made available to us. And no one in our office has seen it until today."
Asked what he thought happened in that elevator on Valentine's Day weekend, Ravens head coach John Harbaugh said, "I don't want to get into all that."
The White House, however, called out Rice in particular and the public as a whole.
Dropping his Anomaly album on September 9th, Lecrae has released another song for pre-order buyers. Say I Won't (feat. Andy Mineo) is now available for download for all of those who have pre-ordered Anomaly.
Anomaly is set to drop September 9, 2014. Order today on iTunes, Merchline, Google Play, or Amazon!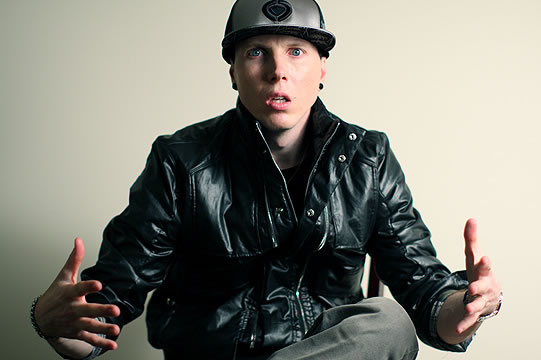 After a skateboarding accident in 1998, Manafest took time to focus on his musical career and was noticed by Trevor McNevan of the Ontario-based rock band Thousand Foot Krutch.  This led to his signing with an internationally distributed label, BEC Recordings under the Uprok Records label, and his debut release My Own Thing.  The album was made primarily of hip hop music with several rap rock outings in the vein of Limp Bizkit, P.O.D. and Linkin Park.  Manafest's third album,Glory, used a more purely hip hop style. On June 24, 2008 Manafest released his fourth official album, Citizens Activ, which went on to become his most successful album to date.  The single "Avalanche" from his album, The Chase, debuted at No. 46 on the Billboard Christian Songs on May 29, 2010 being his highest and only charting song.[1] Manafest's new album, The Moment is now available.