Tag archives for launch radio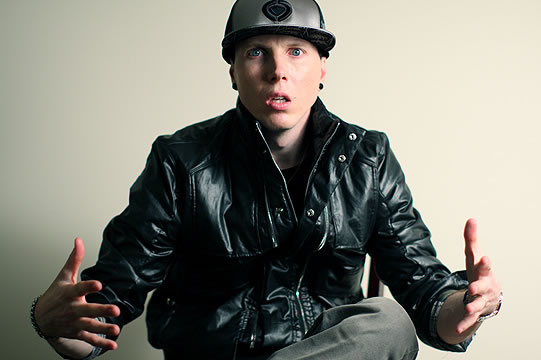 After a skateboarding accident in 1998, Manafest took time to focus on his musical career and was noticed by Trevor McNevan of the Ontario-based rock band Thousand Foot Krutch.  This led to his signing with an internationally distributed label, BEC Recordings under the Uprok Records label, and his debut release My Own Thing.  The album was made primarily of hip hop music with several rap rock outings in the vein of Limp Bizkit, P.O.D. and Linkin Park.  Manafest's third album,Glory, used a more purely hip hop style. On June 24, 2008 Manafest released his fourth official album, Citizens Activ, which went on to become his most successful album to date.  The single "Avalanche" from his album, The Chase, debuted at No. 46 on the Billboard Christian Songs on May 29, 2010 being his highest and only charting song.[1] Manafest's new album, The Moment is now available.
Let us pray for you. Request a prayer now. You are not alone. We can share the load together as we labor in prayer. Prayer is an important way for us to build an intimacy with God. Sometimes life difficulties can keep us from feeling His presence.
Let us pray for you. 
"You can pray for anything, and if you have faith, you will receive it." Matthew 21:22
Submit Your Prayer Request
Fill out the form below with details about your prayer request.
When you pray for one of the requests below, be sure to click on the I prayed for you button so that we can let the requestor know how many times their request has been lifted up.
Restaurant drops prayer discount, citing threat of lawsuit
A restaurant in Winston-Salem, North Carolina, landed in hot water recently when its 15 percent discount for parties praying in public made the national news.
Now, according to reports from several media outlets, the discount is no more.
"We are no longer issuing the 15% praying in public discount. It is illegal and we are being threatened by a lawsuit," read a handwritten sign posted at Mary's Gourmet Diner.
News of the discount went viral when Z88.3, a Christian radio station in Orlando, Florida, posted a photo of a Mary's receipt on Facebook on July 30.
"A friend of ours just shared her receipt from lunch where she got a discount for praying in public!!! How cool is that?" radio station staff wrote underneath a photo of the receipt, which clearly showed a line reading "-15% Praying in Public."
The photo, which got 5,330 shares at last count, drew comments ranging from the overwhelmingly positive to the downright offensive.
"Paying people to pray. What next dragging people at gun point into churches?" read one critical comment posting under the name Deborah Rubano.
The reaction to the discount prompted the restaurant to post a message on its Facebook page on Aug. 1.
"There's a lot of craziness going on in regard to the 15% discount. … I will say that it is not a 'policy', it's a gift we give at random to customers who take a moment before their meal," the message read. "Who you talk to or meditate on etc. is your business."
The discontinued discount at Mary's appeared to be prompted by a letter from the Madison, Wisconsin-based Freedom from Religion Foundation, which sent a letter to the restaurant earlier this week that urged them to stop.
"Offering this discount violates the federal Civil Rights Act," read the letter, signed by the foundation's staff attorney, Elizabeth Cavell. "Your restaurant's restrictive promotional practice favors religious customers, and denies customers who do not pray."
In a press release dated Aug. 7, the foundation noted that "Co-owner Mary Haglund emailed Cavell yesterday (Aug. 6): 'I am notifying you & the FFRF that as of today we are no longer offering the 15% discount for Praying in Public.' "
Haglund told one media outlet earlier this week that her intent had always been positive and that she never meant to offend anyone.
This song is called "2004″ produced by Gordon Beats.
Free Download here: SocialxClub.com
This video has Tour Dates for 2014 and concert footage from the City Lights Tour. Shot & edited by @jdm_ceo
Buy Merch Here: Shop.Strttrbl.com - Viva La Misfit Gang. #misfits
If you missed this concert series. DO NOT FRET!
Launch Radio has backstage access with photos and more.
DOXAMILLION was born in his hometown of Cali, Colombia. His music is a skillful blend of Christian Hip-Hop, Latin,Alternative, and Pop; In short, Doxamillion is spearheading the movement in new musical trends. His unique style and fresh sound landed him performances throughout the U.S. in cities such as Miami, L.A., New Orleans, Atlanta, Delaware and many more. 
New mixtape is featured on Rapzilla.com. Click SoundCloud player to listen.