Tag archives for launch radio
This song is called "2004″ produced by Gordon Beats.
Free Download here: SocialxClub.com
This video has Tour Dates for 2014 and concert footage from the City Lights Tour. Shot & edited by @jdm_ceo
Buy Merch Here: Shop.Strttrbl.com - Viva La Misfit Gang. #misfits
If you missed this concert series. DO NOT FRET!
Launch Radio has backstage access with photos and more.
DOXAMILLION was born in his hometown of Cali, Colombia. His music is a skillful blend of Christian Hip-Hop, Latin,Alternative, and Pop; In short, Doxamillion is spearheading the movement in new musical trends. His unique style and fresh sound landed him performances throughout the U.S. in cities such as Miami, L.A., New Orleans, Atlanta, Delaware and many more. 
New mixtape is featured on Rapzilla.com. Click SoundCloud player to listen.
Hear Lecrae's first single off his upcoming album Anomaly!
Share your thoughts with #IHEARDNUTHIN and #ANOMALY!#LaunchRadio
Big Shout out to DJ Godson for breaking this record! #LaunchRadio #Playstation #Tunein Facebook: http://lecrae.cta.gs/007
Twittter: @Lecrae
Instagram: @Lecrae
Raised in the small town of Earth, Texas, 5ive became aquainted with drugs at a young age. At the age of 13 he got saved at a disciple now event in Littlefield Texas, but a couple years later he began to backslide. He struggled with addiction to marajuana, and cocaine through out his teenage years.

By the time he was in his twenties, he was addicted to crack cocaine and had been in and out of jail on drug charges.
While serving a 180 day sentence, he made a vow to God that he would not smoke anymore marijuana when he was released. Upon his release he did try and smoke but evertytime he would try the guilt would be more than he could bare, so he did not smoke anymore marijuana. But he did get back to doing cocaine and crack cocaine. He struggled with this addiction for about three years, and then it elevated once again to crystal meth.
One night while he was up high on meth the Lord began to show him some things, and the next morning as he was watching a Praise-a-thon on television the man on the screen literally began to talk to him, and that is when he knew he needed Jesus in his life so he called on the name of Jesus and him and his wife surrendered their lives to the Lord Jesus Christ on Nov. 7th 2010.
Ever since then he has been going hard for the Lord, preaching sermons, and doing outreaches with his minstry family James and Castillo ministries, which does the I'm On Fire Events. Then God connected him with Jesse Lopez of the The Bridge Ministries where they created the TBM Squad and where Craig James took on the name 5ive which is the biblical number for grace. And now they minister through rap music which they call God Music.
and join Rep Tha King.

Shortly after the release of his debut Album "Amazin" was released Craig was introduced to Ryan "Gritty" Vestal the founder of Rep Tha King Ministries and they quickly formed a bond and it was long before Ryan asked Craig to come partner with him at Rep Tha King. After much prayer and counsel Craig and his wife Tiffany felt that the Lord was leading them to leave Tha Bridge Ministries.

Ever since then the Lord has been opening up door after door for the their ministry!!!!!!!! It's been a year and a half since that decision and the obedience to the Lord has really been a blessing. Craig has toured all over the U.S. sharing his story of addiction, redemption, and Salvation. Craig is currently working on his sophomore album entitled "Ignition" and he believes that the Lord is really gone show out through him on this album!!!!!!  Story by NRTeamAdmin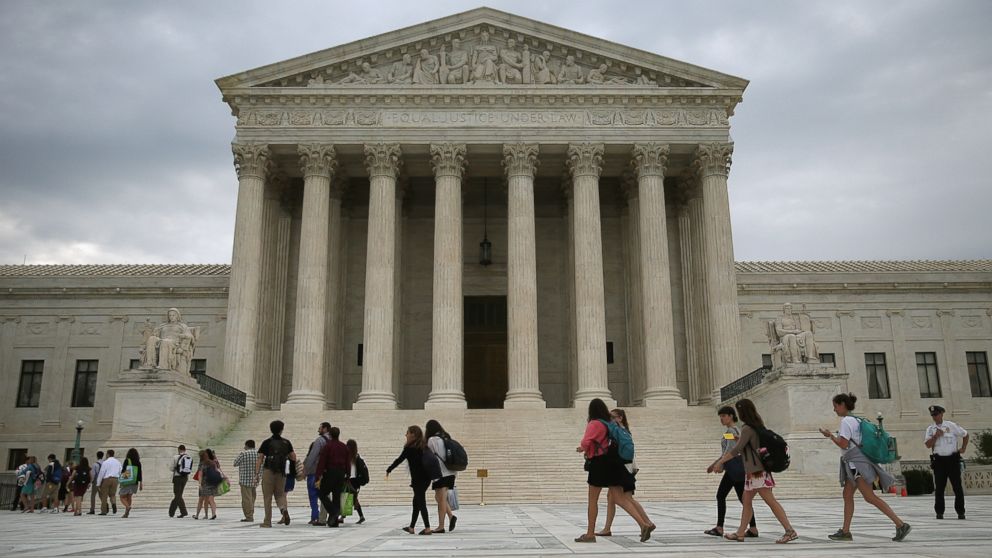 Companies are not required to pay for employees' contraceptives for women if they have religious objections, the Supreme Court ruled today, according to Associated Press.
The justices' decision came in a 5-4 ruling in the much anticipated case.